Analyze this! From business analytics to business intelligence
What's all the hype about business intelligence?
In his best-seller Moneyball, Michael Lewis tells the story of how objective data-driven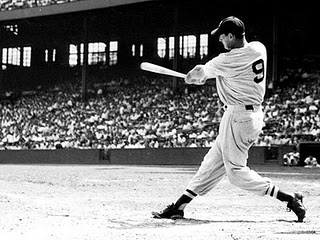 analytics changed the way American baseball recruiters assessed the value of players in the game. Billy Beane and the Oakland A's showed that by defying decades of entrenched player evaluation protocols, a success formula could be calculated that all but guaranteed results based on relevant criteria and rich data analysis.
Business leaders would argue that business decisions and direction are more often than not determined by rational analysis of the facts, market research and sound business models. This may be predominantly true, but data analysis in the business context has still failed to produce real intelligence. Certainly, studies have shown that analytics-driven organizations achieve, on average, 33% higher revenues, 12 times the earnings and 32% greater return on capital, than organizations that do not or under-utilize analytics.[i]
But real intelligence goes far beyond data gathering, analysis and even forecasting. In our tumultuous and ever-changing environment, prediction is the holy grail, and prediction is indeed the promise of next generation business analytics. CFO's rate the need for business intelligence equal to corporate performance management (CPM) and the latter is heavily reliant on the former[ii].
Somewhat surprisingly then, adoption of business intelligence technology has been slow to gain momentum, and most organizations are far from fully optimizing its potential. In fact an estimated 90% of BI applications end up as unused 'shelf-ware', having never been integrated into the business or strategic planning process, and now wallowing in Gartner's famous "trough of disillusionment" (that point in the technology 'hype cycle' when initial over-inflated expectations crash to rock bottom).
Why? Well perhaps the technology functionality has not quite evolved to align to our unlimited imagination of its potential. But more likely is that the technical capabilities of many using these new tools falls short of the requisite skills required to unleash its real power. A spotlight on BI users showed that only 10% were advanced, while 90% were non-technical business users[iii]. And therein lies a large part of the problem: a business intelligence tool, that requires a technician to run it.
BI is here to stay and represents one of the most exciting evolutions in business process. Technology supporting BI will only get better, providing richer information that will inform future business decisions based on both the past and predictive data models. Next generation business leaders will need higher levels of business acumen and interpretive judgment to capitalize on the competitive opportunities BI will create.
Read more posts like this on PageUp's blog or get the latest HR trends and insights via our resource hub.
---
[i]
IBM (2010). Business intelligence for business users: insight when and where you need it.
IBM Software White Paper.
[ii]
Van Decker, J.E. (2011). CFOs cite BI and CPM as top priorities: 2011 Gartner FEI Technology study.
Gartner Research.
[iii]
Quinn, K.R. (2007). Worst practices in business intelligence: why BI applications succeed where BI tools fail.
Information Builders White Paper.
See PageUp in action today
Find out how the world's leading organizations use PageUp to make better HR decisions every day
Request a demo